Original Design
with Sigils of New Isis Lodge
by Kenneth Grant.
(Reproduced with permission).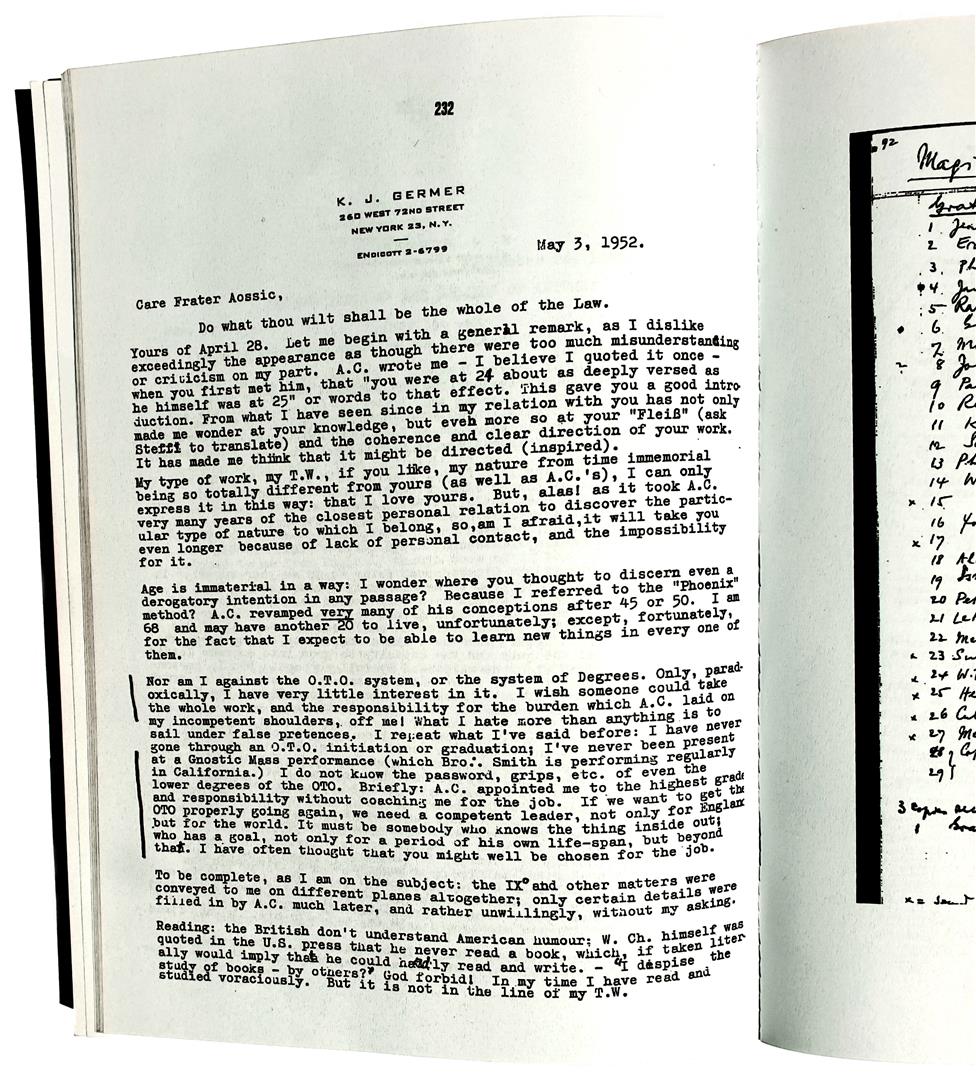 On 3rd May, 1952 Karl Germer (Saturnus) wrote to Kenneth Grant (Aossic), saying: "Nor am I against the O.T.O. system, or the system of Degrees. Only, paradoxically, I have very little interest in it. I wish someone could take the whole work, and the responsibility for the burden which A.C. laid on my incompetent shoulders, off me! [...]. If we want to get the O.T.O. properly going again, we need a competent leader, not only for England but for the world. [...]. I have often thought that you might well be chosen for the job."
[From: 'Noch Mehr Materialien Zum O.T.O.']















[From: Materialien Zum O.T.O.]
Articles on the nature of the Typhonian Order — Ordo Templi Orientis











A painting by Alastair Campbell appeared on page 40 of 'Starfire' Vol I, No.1, published in April 1986. It accompanies a poem entitled 'The Minotaur' by his partner, Ann Campbell.





[From: Abramelin & Co.: About Holy Guardian Angels, with a chapter on the typhonian world views of Kenneth Grant, Michael Staley, Maggie Ingalls and Linda Falorio.]





Anandazone!
Shadow Tarot.
Maat continuum, Shadow Tarot: e.g. Raflifu. Here's the email link to obtain the deck.
Linda Falorio about the HI-Virus and sexmagick.






The MAAT Continuum: Maggie Ingalls / Sor. Nema's insights.




Liber Pennae Praenumbra.
Beta, a Comment on Communications from the Aeon of Maat.
Song for Babalon.
Feast of the Hive.




(With permission by Nema.)



Nema explains the gnostic worldview of the Double Currents Maat and 93/Shaitan-Aiwass. Nema about David Bowie's "Breaking Glass".

Josh Iceton: 3rd Eye Visionary Artist, Magickian & Mystic.
Andrew Collins: Twenty-First Century GRAIL.
The CTHONIC-AURANIAN O.T.O.
Fernando Liguori: Influência Tifoniana — not an official typhonian lodge or site.
A non-typhonian approach to LAM, Nuit, the Thoth Tarot deck, etc. is Claas Hoffmann's Fürst Claas vom Mars revelation in German.





Kenneth Grant also received some limited inspiration from Chicago–based occultist Michael Paul Bertiaux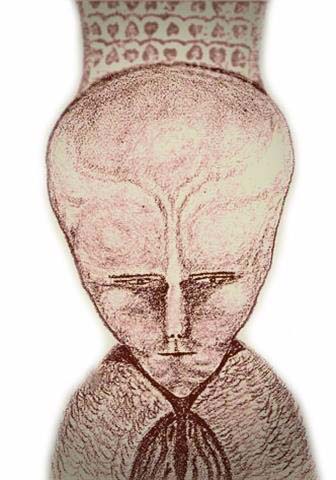 Regarding Aleister Crowley's antidemocratic, racist and misanthropic writings, followers point out: "Thelema is ultimately in contrast to and transgressive of normative society. Thelema rejects the morals and values of normative society and acts to transgress and violate these norms. From the inclusion of intoxicants in ritual, to the positive view of sexuality, which frequently is seen as promoting promiscuity, to the pro–authoritarian and Nietzschian aspects of Thelema, normative society has much to reject in Thelema and conversely, Thelema encourages its adherents to reject most aspects of normative society." "Journal of Thelemic Studies", 1;2, 2008. See The Templar's Reich.



| | |
| --- | --- |
| Secrets of the Rosicrucians, Templars and the Illuminati | |
On-line articles on the Aura of the O.T.O. Phenomenon