Hans ('Giovanni') Brunner was a German conscientious objector who ran a furniture and interior-decorating business in Minusio. After Frau Sprengel's death in 1947, Margerite Hardegger (alias Sister 'Hyacinth') was Genja Jantzen's rival for the position of Sprengel's legal successor. Hardegger had already fallen out with Sprengel herself over a struggle for the office of Acting Master (chairmaster). [67]

In the neighbouring Villa Verbanella there lived a certain Frau Dr. Appia (perhaps a relative of the Monte Verità theatre-reformers?), who had built a temple for her meditations there, having returned to Monte Verità from the USA. There are claims that she had published a book anonymously in America, entitled "Master in the Far East", but nothing further is known of it. For a time she stayed with Frau Hardegger, and Frau Hanne Wildt, who was the ex-mistress of Eugen Grosche, the Grand Master of the Fraternitas Saturni. Grosche was a guest of the ladies of the O.T.O. lodge in Ticino in 1937; this O.T.O. lodge should not not be confused with the defunct 'Verita Mistica'. Who was in charge of the Swiss O.T.O. remained undecided. Hilfiker's mistress Hanne Walder in Zürich, and a certain Frau Billwiler, both set themselves up in opposition to Genja Jantzen; [68] Eugen Grosche also made mention of one Dr. Maag, a bookseller in Lugano [69].



Felix L. Pinkus and the O.T.O.


Felix Lazerus Pinkus Ph.D., was born on August 13th 1881 at Breissgau in Prussia, and died in 1947. He studied economics and biology at the University of Breslau, and was a prime mover in 'the modern Jewish question', belonging to the International Zionist League. By 1907 he was resident playwright at the Stadttheater in Lindau, in 1908 accepting a joint engagement with his wife Elsbeth Flatau at the Volkstheater in Zürich, where he would soon also become a teacher at the Privatgymnasium Minerva. In 1910 he became editor of the "Swiss Journal of Primary Education", from 1914-18 was editor of the Swiss "Economist" newspaper, and took over the presidency of the Zurich Union of Zionists. In 1918 he published the pamphlet "On the Founding of a Jewish State", but his financial business went bankrupt. Because of this he was arrested in Vienna, and was tried by the authorities in Zurich [70]; after this he went to live in Albania, but was back with his family in Berlin by 1931. Pinkus subsequently became an economic expert at the Soviet Union's Trade Delegation in Switzerland. "Risen from the self-made Jewish bourgeoisie of Prussia, struggling to resolve the lifestyle of a typical banker with a liberal, socialist and idealistic world-view," Pinkus headed a luxurious household with his wife at 'Krystall', their Zürich villa; not avoiding any cultural stimulus. When not at home, he was active in the 'B'nai B'rith' lodge, [71] and as a part-time journalist at the League of Nations.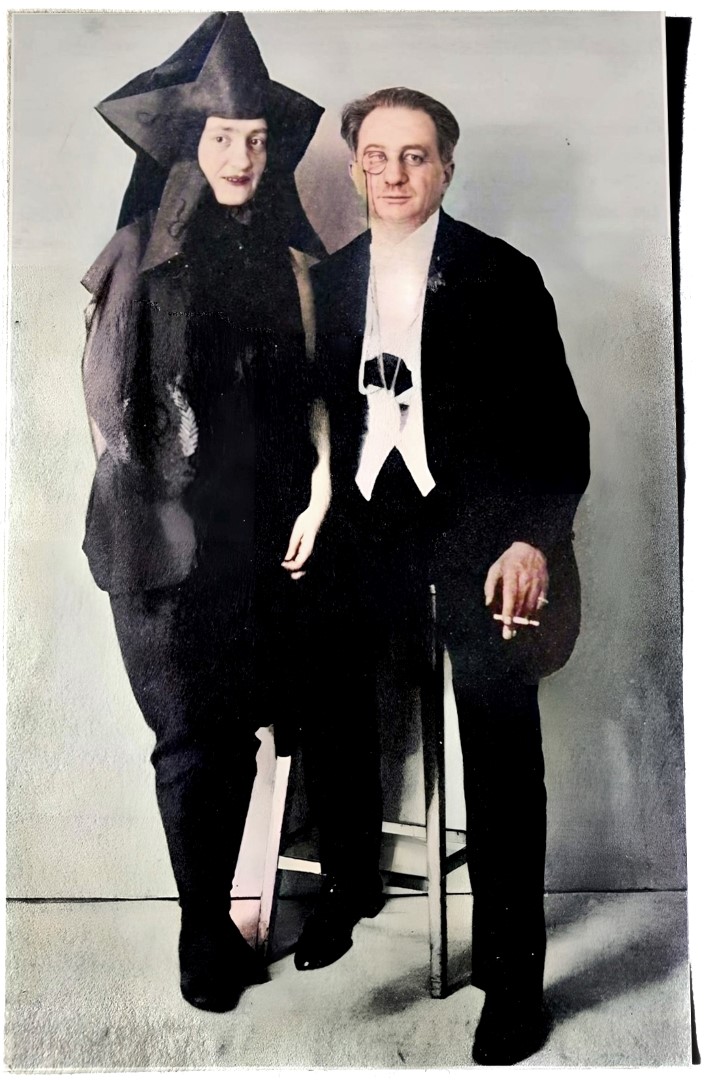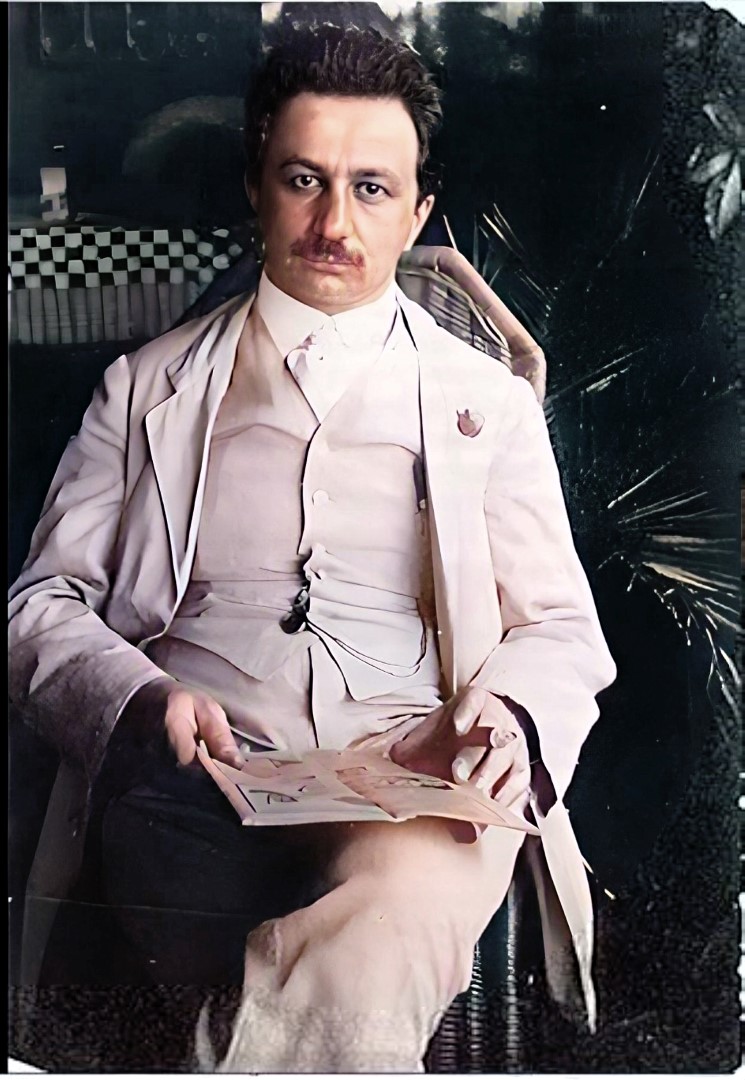 Described as "IX° O.T.O.," Pinkus became the founder and secretary of the section for psychical research within the Schweizerischen Kulturgesellschaft (Swiss Cultural Association), founding a 'Psychosophic Society' at Zurich in 1945, for "promoting esoteric values and providing psychic remedies".

Associated with Pinkus "Elieser", were Hilfiker and his co-evals Reichel, Merlitschek, Baumgartner from Aarau ('zur Treue' lodge), and Struppler and Karl Brodbeck from the Illuminati Order. Also belonging to this circle was an engineer called Traugott Egloff who lived in the Badernerstraße in Zurich; he was apparently completely obsessed with the "Sacred Magic of Abramelin the Mage", which he eventually undertook in the Brazilian jungle, where legend has it that he vanished without a trace, dying on Good Friday 1969, [72] (but how did anyone know about such a mysterious death?) While still alive (and presumably visible), Egloff had contact with C.G. Jung (1875-1961); in Volume III of Jung's "Collected Letters", four letters from Egloff are reproduced. [73] An esoteric essay he wrote still exists in manuscript form; it is entitled "Sorcery; an essay on conjuration. The art of healing and producing effects through the spoken or written word". [74].





[From: Abramelin & Co.]
Frater 'Paragranus' and the O.T.O.


H.J. Metzger was initiated under the name 'Paragranus' in 1943 [75] by Genja Jantzen and Alice Sprengel in Ticino (or Davos?), [76] though Jantzen's only function was as 'yea-sayer' or rubber-stamp. [77] Under Pinkus's guidance Metzger underwent the three lower Reussian O.T.O. initiation-rituals and "the degrees from I°-IX°." [78]

Frau Alice Herder (born 1902), a Theosophist since the 1920s, has vivid memories of the time when Pinkus arrived in Switzerland as a Jewish refugee, and of some ten occasions when he was actively involved in the Zurich Theosophical Group. Because his ideas were seen as those of a revolutionary, this disorganised grouping did not accept Pinkus, whereupon he built up his own set of followers; Pinkus's magical ideas were based on Éliphas Lévi (1810-1875). Metzger, too, "studied [Lévi's books] in French, Italian and German." [79]

Not long afterwards Pinkus brought Metzger (who was using the alias of 'Peter Mano') along to the Theosophical group a few times: however the latter only seemed interested in promoting his commercial horoscope business [80]. In fact Frau Herder sensed that both Pinkus and Metzger were "weak-natured black magicians", and Metzger always gave her the goosebumps whenever he came near her. By the time that (like Pinkus) Metzger suddenly "fell away" from the Theosophical group he seemed "a comical chap, who could never be serious about anything". The people that Metzger had brought along with him seemed to be like "circus folk, play-actors", "full of hot air, with no depth" to Frau Herder. She had the impression that Pinkus wished to make Metzger his successor, and therefore made him a present of his magical crystal-ball while he lived. [81]

F.L. Pinkus's son, Theo Pinkus states: "I had no knowledge that he [Father] had any definite functions in these [sic] O.T.O. I only knew, and he told me this too, that he had given several lectures in Theosophical circles, in which he had repeatedly stated (and in this he agreed with Herr Metzger) that Theosophical ideals could only be realised in the economic conditions of a communist society, towards which one should therefore work" [82]

When Frau Sprengel and her 'spiritual father' Pinkus died in 1947, Metzger inaugurated his own O.T.O. lodge in Zurich. One of those present at Metzger's initiation Gundula Bader (whose mother, a V°, had been Frau Jantzen's superior) believes it "highly unlikely" that Metzger would have received any of the original Sprengel documents, [83] and that they would surely (in Oscar Schlag's presence) have been forwarded to Genja Jantzen. [84]

Metzger later described these events: "The last remains of a territorial branch of the O.T.O. were placed in the hands of Dr. P. and Frau Sprengel [...] Through a particular invocation, or else a certain ritual, they wished to revitalise everything, thereby opening the portals of the spiritual world, and beginning a new phase. The young lady friends of Frau Sprengel played a special rôle in this, of which they said later – though not before Dr. P. had placed matters in my hands and the documents of Sprengel and her younger friends had been destroyed. It is noteworthy, that the friend of Sprengel [Jantzen?] did not know about the office of either P. or myself"
Metzger defined the alleged Linke-Hofmann charter as his justification, as it spoke about "Helvetiea in generale." In the rituals of the Metzgerite "Orient Thuricensum O.·.T.·.O.·." the term "Veritas Mystica Maxima" appears, but in the versions used today the term "Thelema Lodge" is substituted throughout.
"She [Jantzen?] later attempted to build up an independent group with support from her friend, whilst maintaining that her patroness [Bader?] had given her the Constitution, and that she was to be chief Pontifex of the Order, i.e. sole lord and master. The constitution to which she referred only gave rights to confer the first three degrees, and transmitted no further rights to her." [85]

It is surprising that Metzger would have wished to be initiated in the Davos lodge led by Alice Sprengel (chartered in 1921), referred to the Linke-Hofmann charter of 1918, and yet still apparently hadn't heard of Theodor Reuss's translation of Crowley's "Gnostic Mass", which was distributed early in 1917 on Monte Verità and then in 1920 in Zurich. Although Metzger wanted to be made a Freemason sponsored by Hilfiker, his petition to join a regular lodge was not submitted; on September 17th 1951 Hilfiker "warned" G. Imhof of Basle about Metzger, saying that he had a troubled communist past, and should be viewed as an esoteric careerist. Besides which, there was evidence of "his apparently not entirely pure motives." Maybe, Hilfiker wondered why Metzger's motto 'Paragranus' bore such a very strong resemblance to Reuss's 'Peregrinus' [86]. And why, even when Metzger signed his motto (not least on the alleged Linke-Hofmann charter of 1918), did it look so very much like Reuss's?

In 1963 Metzger described Frau Sprengel as "the oldest sister of the Order"; in that year he claimed precisely the same thing of Frau Hardegger – who had died in 1962. This might have been not wholly unconnected with a certain Frau M. Leutenegger, who had advertised the Villa Aurora to let as a holiday-cottage in Metzger's "Oriflamme" during 1962. When another of the pioneers at Ticino, Karl Vester (born 1879), died on September 24th 1963, he was honoured by Metzger with a small obituary notice. Vester was the superintendent of the Monte Verità estate after Oedenkoven's departure, and had been visited there by Metzger. [87]

As to the rest of the old guard: Hilfiker died on October 15th 1955; Laban de Laban on July 1st 1958 in England; Mary Wiegmann on the way to Monte Verità; and Oskar Bienz, on July 28th 1988 in Johannesburg. [88]




CROWLEY'S O.T.O. AND FREEMASONRY


In 1900 Crowley received the 33° in Mexico; in Paris he acquired the status of 'Master Mason' on December 17th 1904, of which the French Grand Lodge (in communication with the parent Grand Lodge in England) was not informed, from which it follows that Crowley had not become a 'regular' English freemason [89]. When Reuss offered him the VII° in 1910 it was only a confirmation of the 33°, which as applied in the O.T.O. to the VII°, was nonetheless still irregular. Despite this, Crowley claimed to be the "sole and supreme authority in Freemasonry" in the O.T.O. appiontments he issued, (for example to the Australian branch).

"The O.T.O. is so to speak the quintessence of Freemasonry and is run on strictly masonic lines." [90] "So far as the O.T.O. is at all concerned with FM, it is that the whole of the knowledge of the 33° of the Reduced Rite is incorporated in the first seven degrees of the O.T.O." [91]

"Many older branches of the O.T.O., especially those that did not adopt the M.M.M. Rite of Crowley, would admit 33° masons to the VII° directly, considering the 33° to be equivalent to what we call VI°. This accounts for high incidence of VII° members in such groups. Of course, the entire value of the Thelema Rite of M.M.M. is lost in them, and they could scarcely be expected to adopt and work without having undergone it, but nevertheless that it was done at the time. We require 33° masons to take Minerv [0°] and continue from there, since it is not the same system any longer, although it does include the older Rites in a Thelemic fashion. But in the old days you passed through ordinary freemasonry to become an O.T.O. member. One of the most important changes Crowley introduced was to revise the entire FM system along Thelemic lines. Which of course requires that the Thelemic O.T.O. derived from Crowley performs initiation within the O.T.O. proper, and not simply accepts 33° from other systems to our system or (as Crowley once proposed in the "Blue Equinox") III° masons to our III°." [92]

The United Grand Lodge of Germany had this to say on the matter: "In the Oriental Order of Templars one is dealing with an organisation into which both men and women are received, and that, by the standards of world Freemasonry, is irregular." [93] In general Freemasonry views the O.T.O. and Illuminati Order as a para-Masonic Rite of Cerneau. [94]






Notes to Chapter 4 (of "Das OTO-Phänomen", 1994)
R.A. Gilbert: "The Golden Dawn Companion", Wellingborough 1986, p. 240, where Encausse is also mentioned as a member.
Rudolf Steiner: "Zur Geschichte und aus den Inhalten der erkenntniskultischen Abteilung der Esoterischen Schule" 1904-1914, Dornach, 1987.
R.P. Marchev: "Entspricht weitgehend dem 'altschottischen Ritual aus Amerika'" Tau II, Bayreuth 1990, p. 32 (also circulated in an augmented edition: "Wahrheitssucher und Schwindler", issue 50). Illustration of first page in "AHA", March 1991, p. 10. Ritual published in "Der Kleine Theodor Reuss Reader", Munich 1993; see also "O.T.O. Rituals and Sexmagick"
Crowley to Jane Wolfe, 7.7.1919, quoted from Phyllis Seckler (b. 1919 in Canada, member of the second Agapé Lodge since 1939): In the Continuum (ITC) Vol. II Nº6, Oroville 1979, p. 23.
Eugen John Wieland became an 18° on 18.8.1912 in Munich.
June 1912, Crowley to G.M. Cowie, letter dated 7.9.1914, quoted in Gerald Yorke's letter to R.S. Clymer dated 28.2.48.
"Parsifal und das enthuellte Grals-Geheimnis", German original reprinted in "Der Kleine Theodor Reuss Reader" Muenich 1993
Published in: "Der Kleine Theodor Reuss Reader", Munich 1993
See above. The 1903 Constitution in "Der Grosse Theodor Reuss Reader", Munich 1997
"The Equinox" Vol. III Nº 1, the so-called 'Blue Equinox' because of its blue binding, Detroit 1919.
"Nuit-Isis" Vol. 1 Nº 2, Oxford 1987, p. 21.
Baron Giulio Cesare Andrea Evola did a job on Crowley in his "Metaphysik des Sexus" (Frankfurt 1983). For Evola's biography see Eduard Gugenberger und Roman Schweidlenka: "Mutter Erde", Vienna 1987, p. 129.
Part of this ritual was produced much later.
Full text in my "Ein Leben fuer die Rose".
Regarding Crowley's antidemocratic, racist and misanthropic writings, followers point out: "The reason [...] aspects of Thelema are omitted [in public discussion] indicates the actual problem with presenting Thelema as a religion and attempting to get Thelema sanctioned by the government or approved by the public: Thelema is ultimately in contrast to and transgressive of normative society. Thelema rejects the morals and values of normative society and acts to transgress and violate these norms. From the inclusion of intoxicants in ritual, to the positive view of sexuality, which frequently is seen as promoting promiscuity, to the pro–authoritarian and Nietzschian aspects of Thelema, normative society has much to reject in Thelema and conversely, Thelema encourages its adherents to reject most aspects of normative society.". See The Templar's Reich.
Further reading in Harald Szeemann: "Monte Verità", Milan 1978; Martin Green: "Mountain of Truth", New England 1986; Robert Landmann: "Ascona Monte Verità", Frankfurt 1971; "Antología di Cronaca del Monte Verità", Locarno 1992.
Obituary notice of M. Bergmaier, August 1955, p. 6.
Theodor Reuss : "Parsifal und das Enthüllte Grals-Geheimnis", Schmiedeberg 1914, p. 12. Page 6 of the MS. version dated 9.9.1919 in Hilfiker's possession, first reproduced in "AHA" Nº 6, Bergen 1992, p. 14; also in "Der Kleine Theodor Reuss Reader", ("ut supra"). Crowley had already incorporated extracts from this work in his "Liber Aleph". Charles Stansfeld Jones, writing under his magical alias 'Achad' in "The Chalice of Ecstasy", also mentions Parsival.
0° on 19.8.1917; I° on 24.10.1917; II° on 13.4.1918; III° on 2.9.1921.
Bolliger, Magnaguagno & Meyer: "Dada in Zürich", Zurich 1985.
Lugano and Zurich, 20.10.1917; Reuss signed as 33°, 97°, X°, O.H.O.
Veronika Schaefer, producer at the Zurich Opernhaus: "The name has never appeared in our records (begun in 1922)." Letter dated 22.6.90.
"Alpina" 4, Lausanne 1983, p. 123.
Conversation on 26.2.88.
London 1991.
Illustrations in "AHA", March 1991, p.7.
Marchev in "TAU", p. 24.
Facsimile in Clymer: "Fraternities", Vol. II, p. 317.
Protocol of November 6th-7th 1920, p. 3.
Undated lecture-notes, Spring 1918.
Apart from the 1°, 2°, 3°, and 18°, the degrees from 30° to 33° were all conferrred 'per communicatio'.
These were appointed to the 33° through Thomson on 15.9.1919.
Protocol of 30.5.1919.
Illustration in "AHA", March 1991, p. 8.
Reprinted in "Der Kleine Theodor Reuss-Reader", Publ. P.R. Koenig, Munich 1993.
Marchev, "TAU", p. 24.
Facsimile in "AHA" Nº 8, Bergen 1991, p. 13.
Signature in response to an invitation to the Congress.
Crowley's "Magical Record", (London 1972); entry for 4.2.1920 "stroke of paralysis".
Frick "op. cit.", Vol. II, p. 478.
Crowley: "Confessions", London 1969, p. 714.
The 18th Degree is one of the least active in the 33 degree system.
Invitation of January 1920, p. 2.
Address to members of the 33°, no date or publisher, p. 2.
Schmiedeberg, 1920; and AHA 2, Bergen 1992.
'Okkulte Politik' in "AHA" Nº 1, Bergen 1992; facsimile in my "Der Kleine Theodor Reuss Reader"
Crowley: "Magical Records", London 1972, pp. 132 and 148.
Howe & Möller, pp. 244 and 327.
Facsimile in: Clymer "op. cit.", Vol. I, Quakertown 1935, p. 380; and Vol. II, p. 283.
Crowley demanded $125,000 from Lewis – in vain. The quotation is from a letter from Crowley to F.M. Spann on 13.1.1936.
Crowley to Smith, letter of 3.1.1935. He use almost the same wording to F.M. Spann on 13.1.1936.
Heinrich Wendt to Yorke, 1957. Also quoted in Ellic Howe: "The Magicians of the Golden Dawn", London 1972, p. 282.
Wendt to Yorke on 24.11.57.
Grunddahl Sjallung to Crowley, letter "circa" 1938, Warburg Institute.
Karl Germer to C.H. Petersen, letter of 6.1.54.
Quoted from "In the Continuum", Vol. III Nº 10, Oroville 1986, p. 41.
Martin Green: "Mountain of Truth", New England 1986, p. 145.
"Das Gesicht Englands", Schmiedeberg 1915, p. 4.; facsimile in my "Der Grosse Theodor Reuss Reader"
Francis King: "Sexuality, Magic and Perversion", London 1971, p. 143.
Facsimile published in "Das Kleine Theodor Reuss Reader".
Howe & Möller, "op. cit.", p. 249.
Full text in "Ein Leben fuer die Rose"
Serge Caillet: "Franc-Maçonnerie", Paris 1988, p. 110.
Serge Caillet: "Sar Hieronymus", Paris 1986.
Clymer: "Book of Rosicruciæ", Vol. II, Quakertown 1949, pp. xxvi, xxx and 224, 266.
Conversation on 30.10.90.
Harald Szeemann: "Monte Verità", Milan 1978, pp. 15 and 34; Green, "op. cit.", p. 172.
Metzger to Grosche, letter of 30.10.50; and Grosche to Metzger, letter of 3.11.50.
Metzger to Grosche, letter of 30.10.50.
"Blätter für angewandte okkulte Lebenskunst" Nº 77, Berlin, August 1956, p. 3.
"Journal de Genève" of 7.6.1926, p. 5; and of 28.7.29, p. 4.
Compiled from R.M. Lüscher & W. Schweizer: "Leben im Widerspruch", Zurich 1987; quotation from p. 26.
Metzger's "Oriflamme" Nº 96, Zurich 1969, p. 1062.
C.G. Jung: "Briefe", Edited by A.J. Jaffe, Vol. III 1956-1961, Olten 1973, pp. 87, 222, 225, 256.
Zurich 1954; facsimile in Koenig/Abramelin & Co
Francis King: "Sexuality, Magic and Perversion", London 1971, p. 194. Mr. King paid a visit to Stein in 1971 with Liza Miller; see p. 195.
The Cantonal Police of Graubünden could find no inforrmation on either Frau Jantzen or Frau Sprengel. Letters of 25.1. and 3.2.88.
Oscar R. Schlag on 22.1.88.
Metzger: "Summarischer Bericht an Sor.·.Sascha Germer, Spring 1963.
Metzger to Germer, letter of 12.6.51.
Advertising handbill for "Schriftanalysen, Vergleichs-und Eheanalysen".
Interview with Alice Herder on 12.8.1992.
Theo Pinkus, letter of 29.6.88.
Gundula Bader, letter of 23.4.88.
Conversation with Herr Schlag. This series of about thirty conversations took place over three years, 1987-1990; their exact dates are not given here.
H.J. Metzger to Karl Germer, letter of 12.6.51.
'Peregrinus' was a name given to free non-Roman citizens within ancient Roman society; they did not possess all the rights of Roman citizenship.
Metzger to Grosche, letter of 30.10.50.
Ethel Bienz, letter of 21.8.88.
Martin Starr (from M.R. Motta's Argenteum Astrum), in the preface to "Amrita", Chicago 1990, p. xi.
Crowley to Yorke, letter of 27.10.1928.
Crowley to Henri Birven, letter of 8.10.29. Original in Warburg Institute. Also quoted by Kenneth Grant "Aleister Crowley and the Hidden God", London 1973, p. 62.
'Caliph' William Breeze to his German fellow-Brother Norbert Straet, letter of 11.3.87.
"Vereinigte Grosslogen von Deutschland", letter dated 18 January 1988
Fritz Uhlmann: "Leitfaden der Freimaurerei", Basel 1933, 94, 3700. Also Fritz Bolle to Arnold Schwengler, letter 21 November 1976




Translated and adapted from a chapter on the O.T.O. Protagonists in "Das O.T.O.-Phänomen" (1994) by Mark Parry-Maddocks — German original online. An outline can also be found in the English "O.T.O. Rituals and Sexmagick" (1999). Updated and enlarged in: Der O.T.O. Phaenomen RELOAD, 2011.

English: Consider the O.T.O. non existent
Variation française : Hans Rudolf Hilfiker propose de considérer l'O.T.O. comme non existant.
Versione italiana: Considerare l'O.T.O. inesistente
Traduccion castellano: Consideraban a la O.T.O. como no existente
Ceská verze: Veritas Mystica Maxima

Picture gallery of the protagonists.

More about all this in Andreas Huettl and Peter-R. Koenig: Satan – Jünger, Jäger und Justiz