Tool Box
Peter–Robert Koenig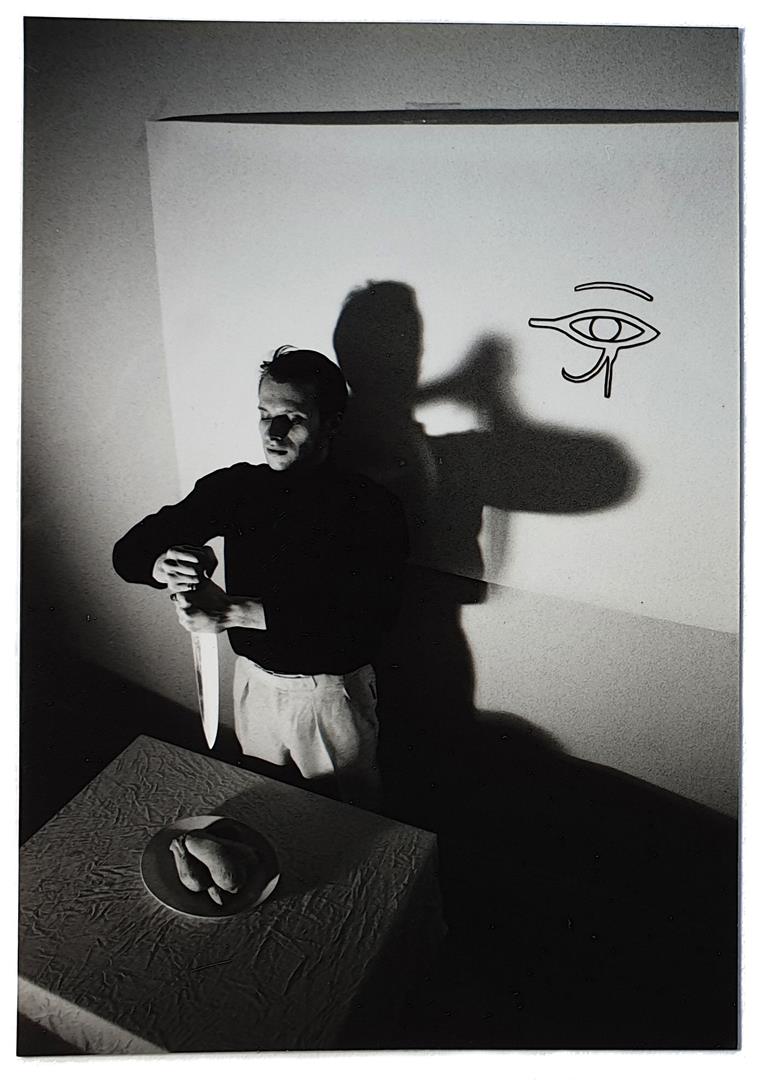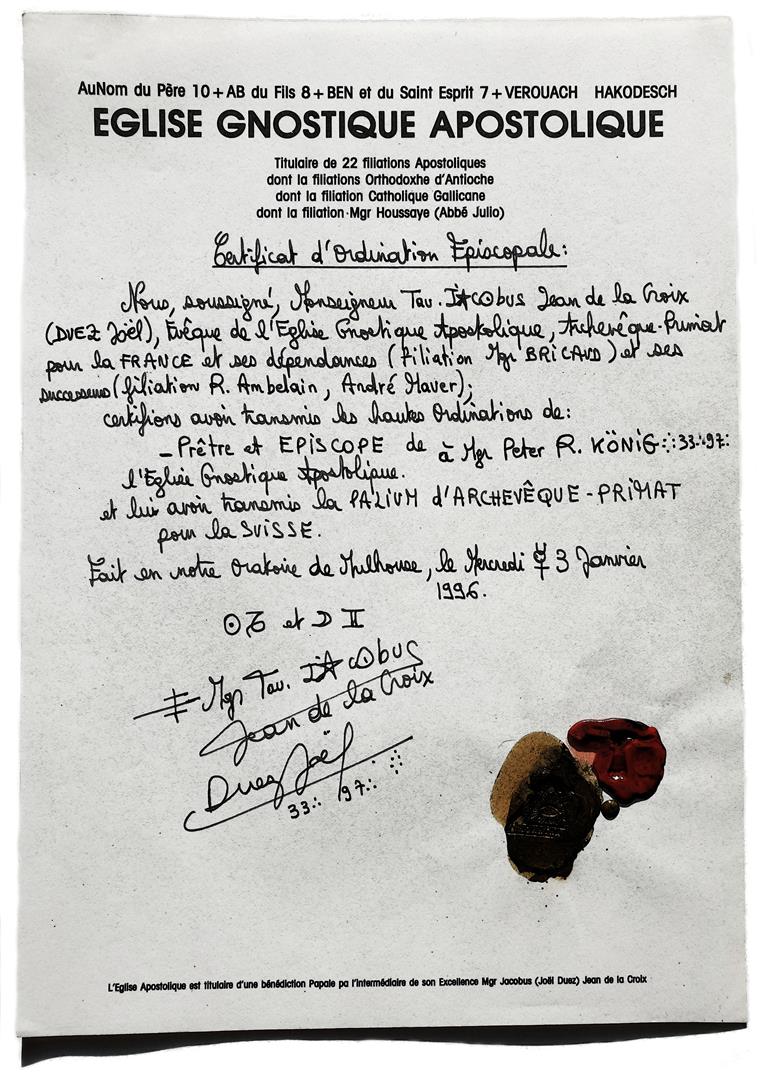 Archevêque Primate of the Ecclesia Gnostica Catholica (Succession Ambelain)








Grand Secretary and 90°, 95° Memphis Misraim, XI°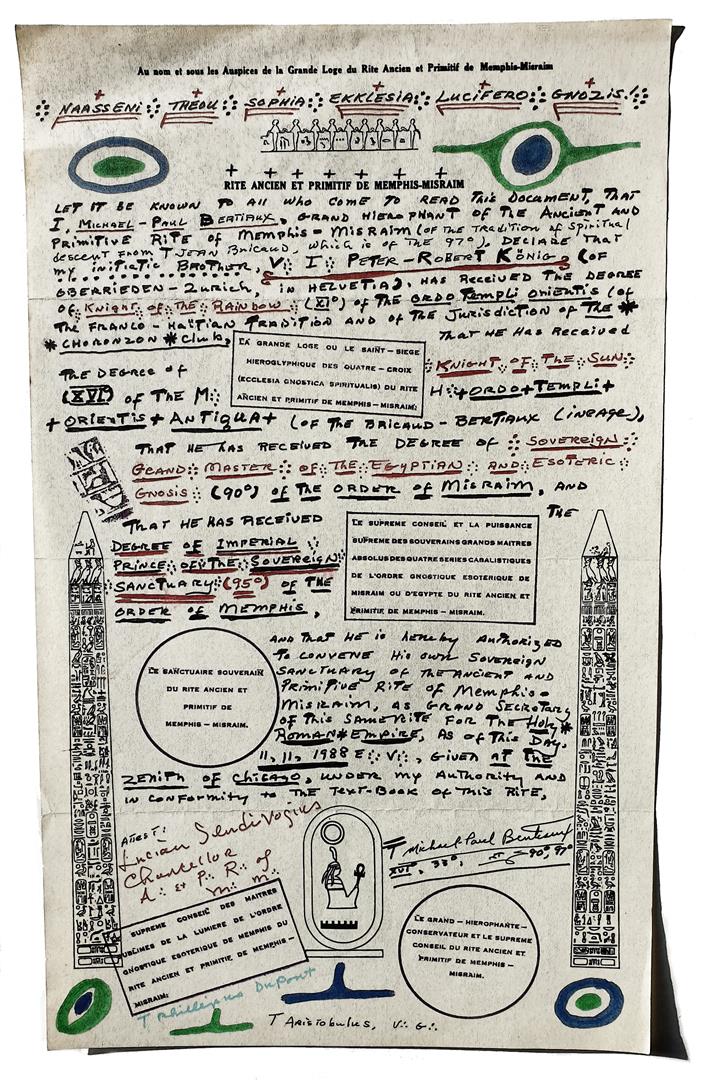 90°, 95° (SS) Memphis Misraim, XVI° Ordo Templi Orientis Antiqua, Choronzon Club, XI°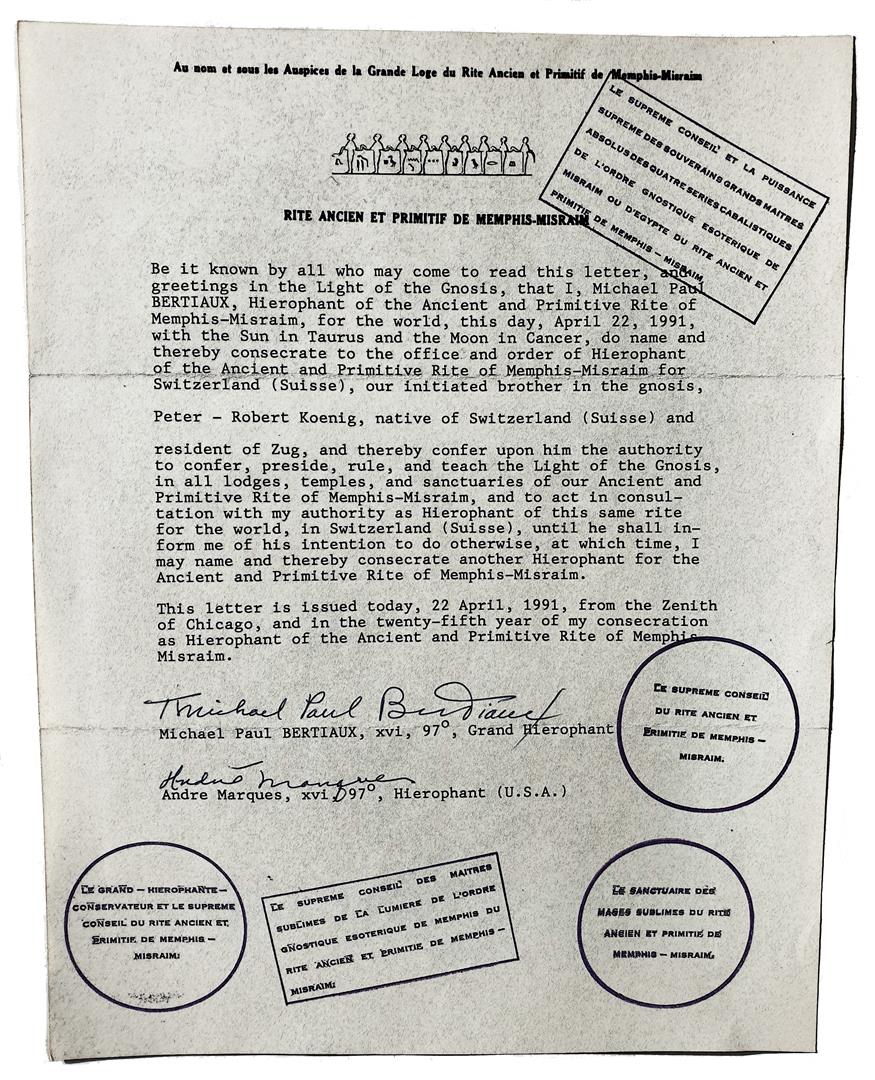 Hierophant (97°) Memphis Misraim








Honorary member and Representative of Fraternitas Rosicruciana Antiqua (Peru)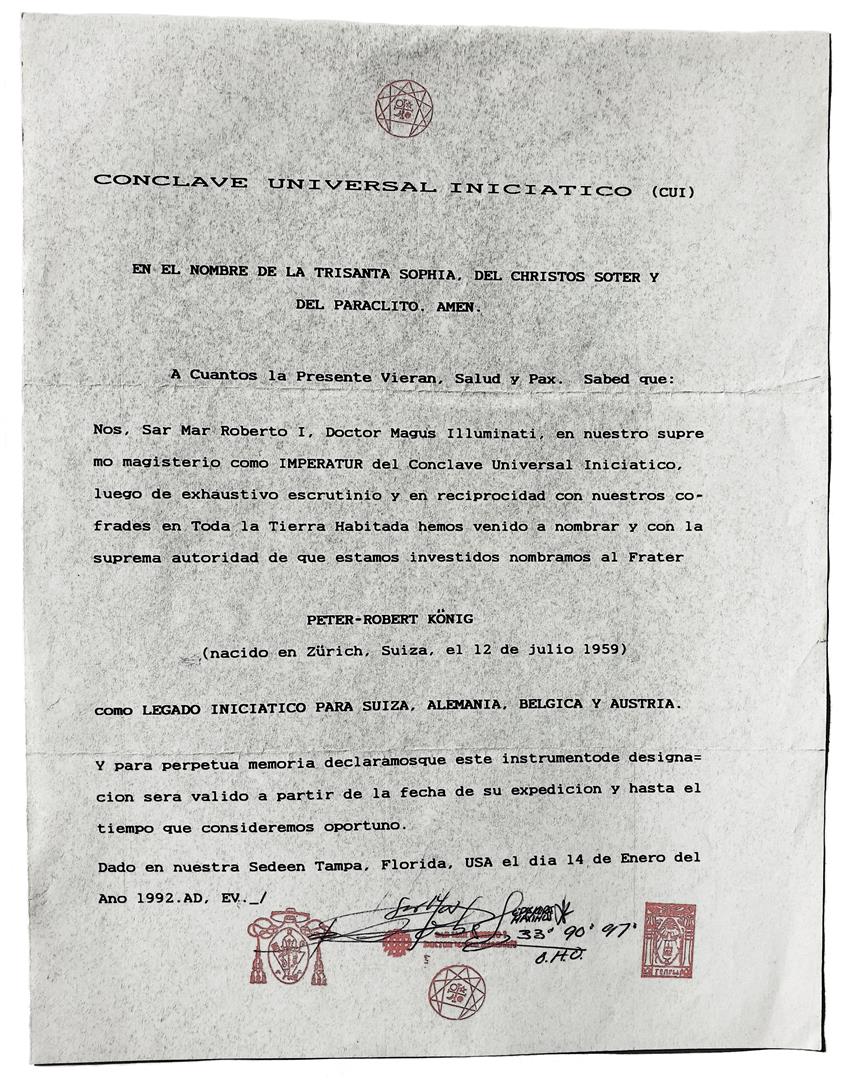 Legate of F.R.A. and O.T.O. (Cuba/Florida)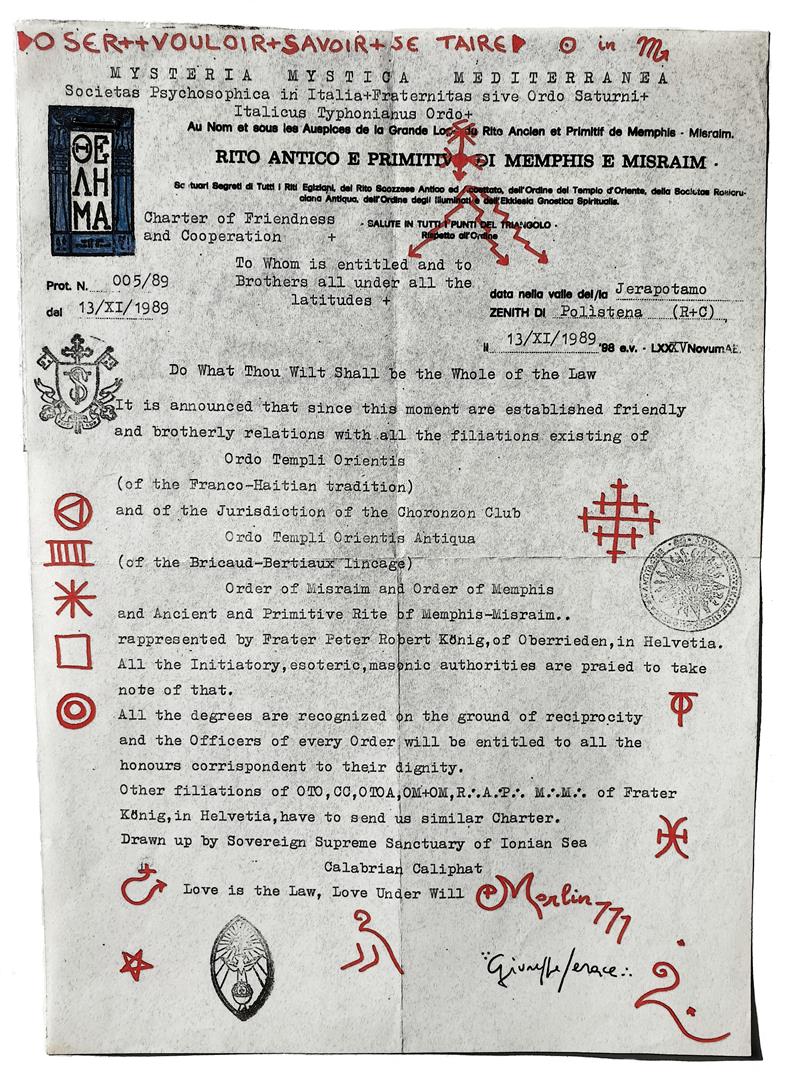 Recognition Mysteria Maxima Mediterranea in Italy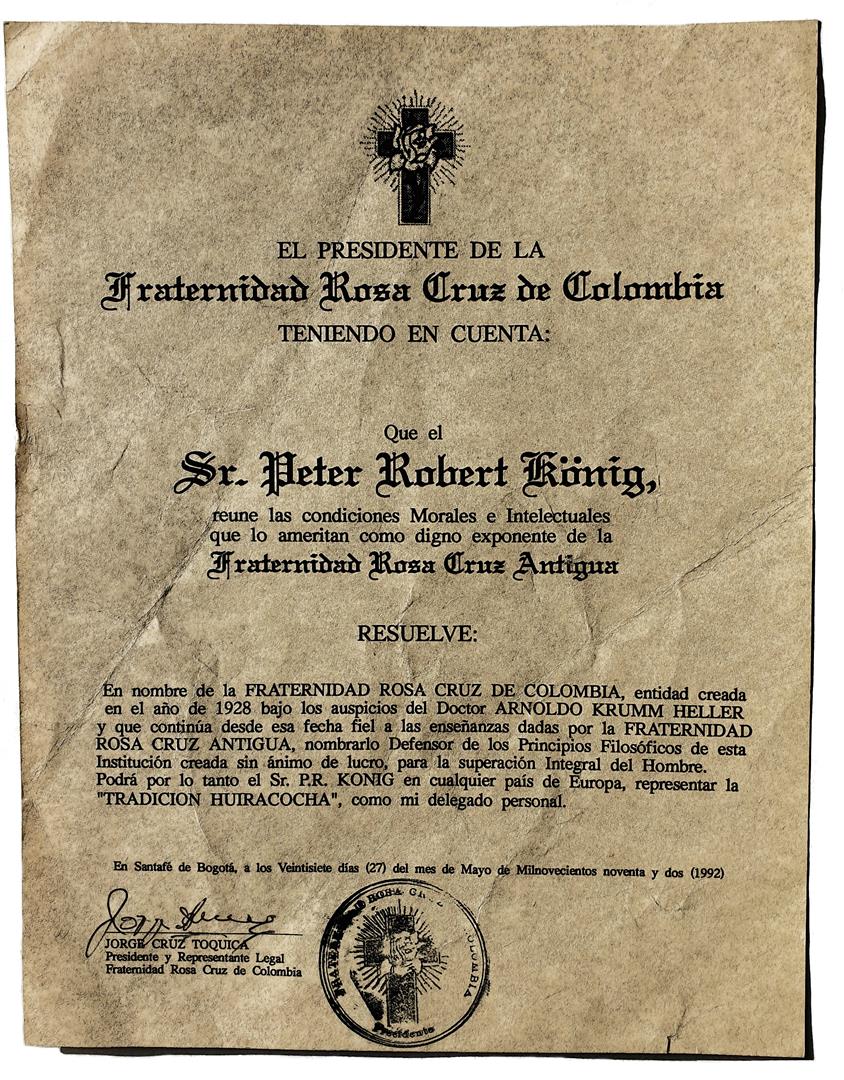 Representative of F.R.A. (Colombia)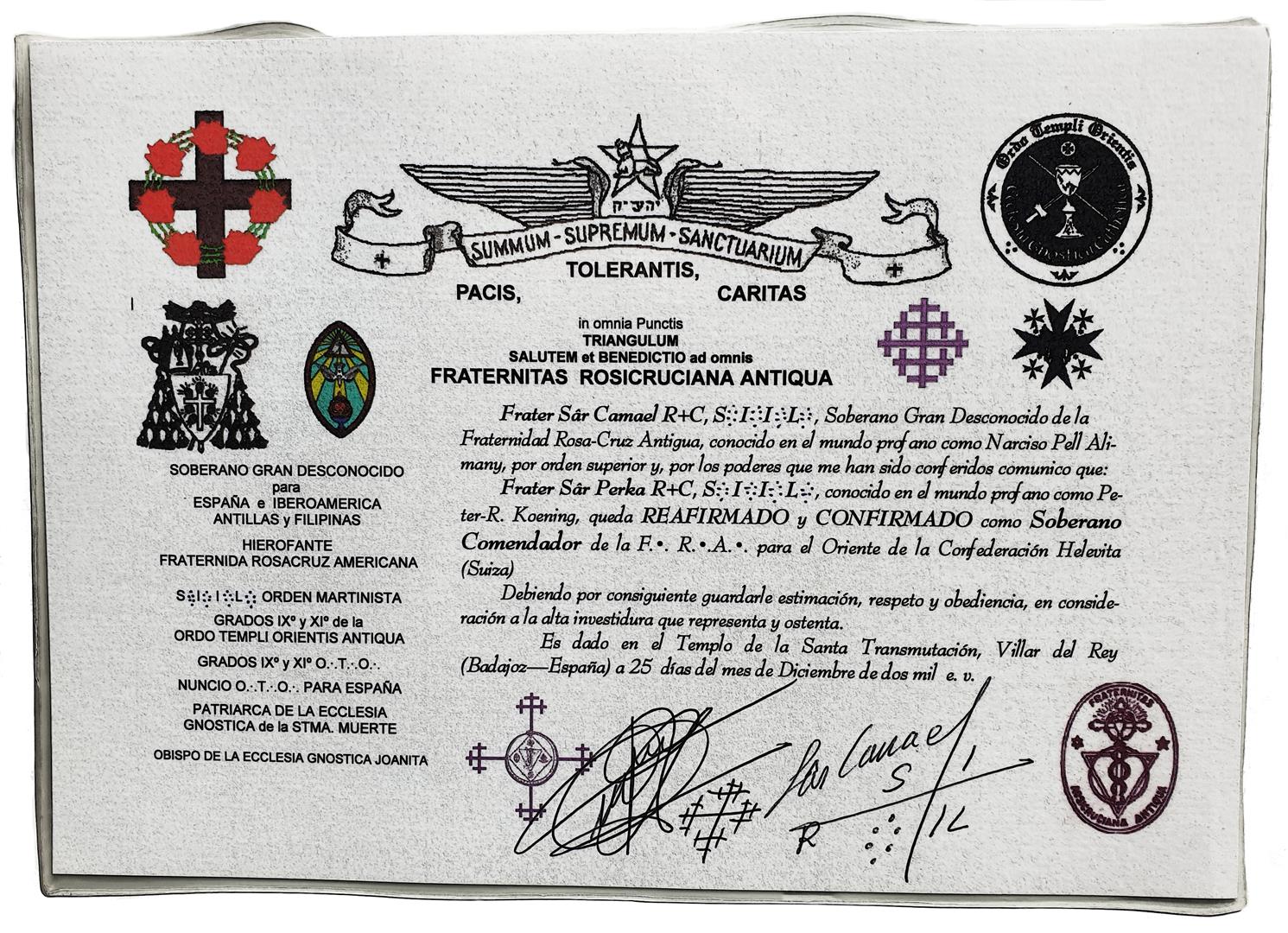 Comendador of F.R.A. (Spain)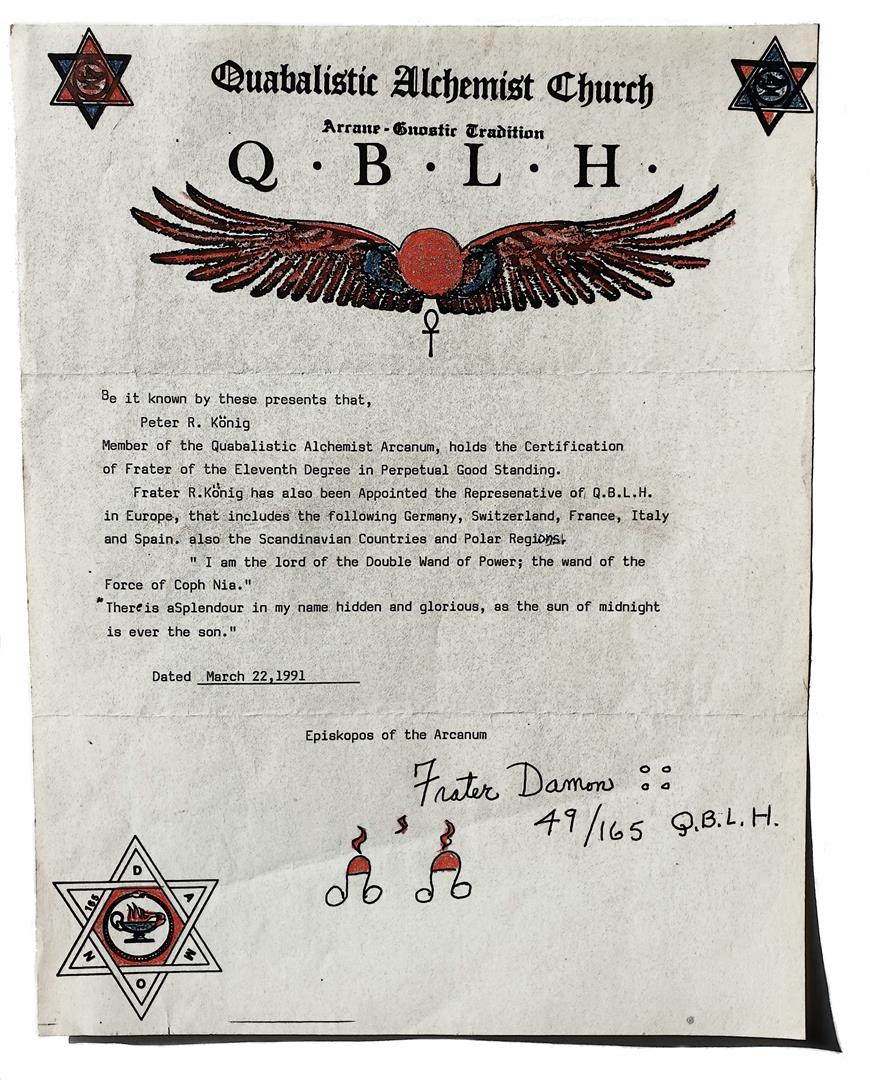 Representative of QBLH, XI°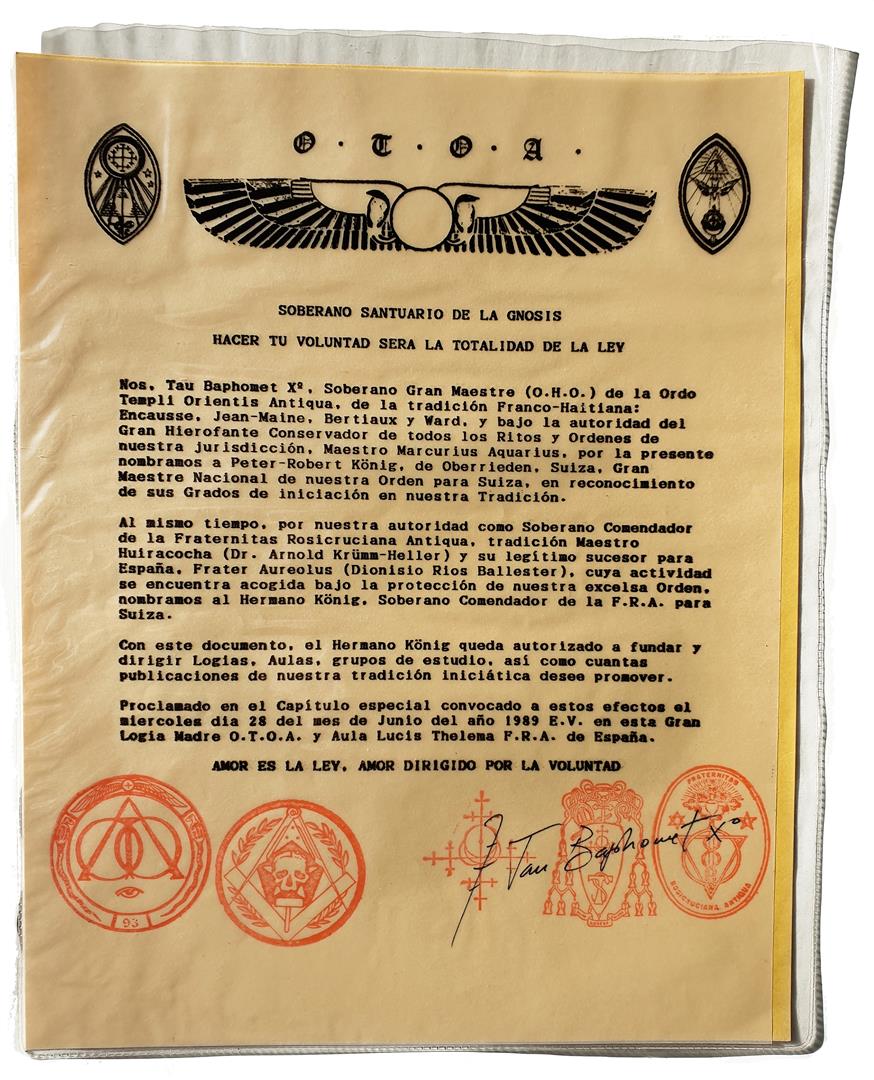 National Grandmaster O.T.O.A. and Comendadore F.R.A.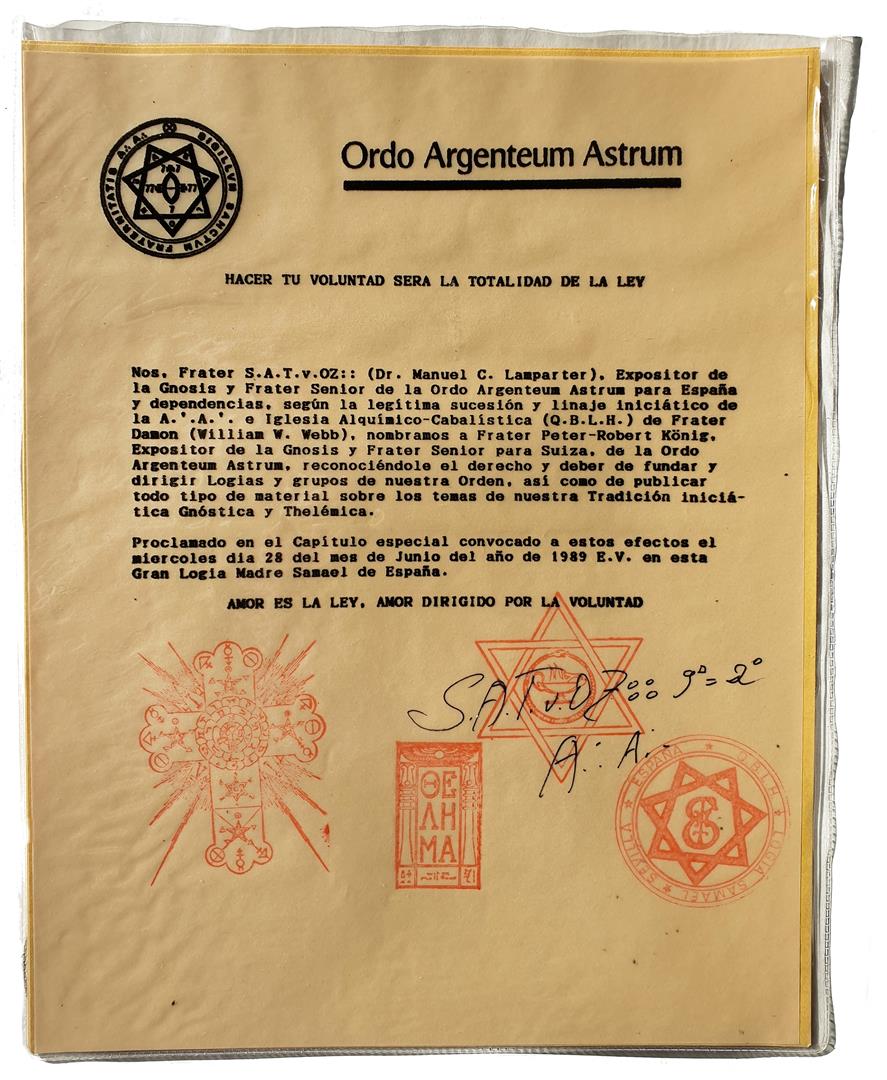 Exposidor de la Gnosis and Frater Senior of O. Argenteum Astrum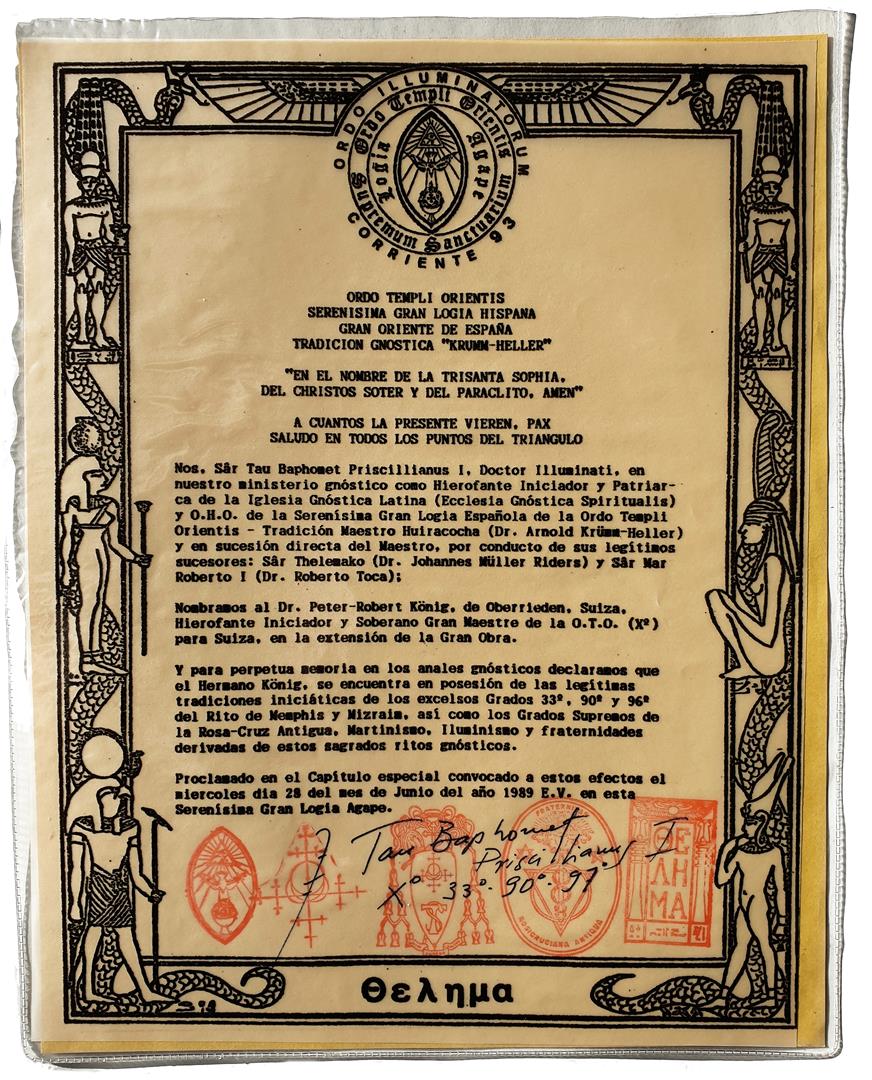 X° O.T.O., 33°, 90°, 96° MM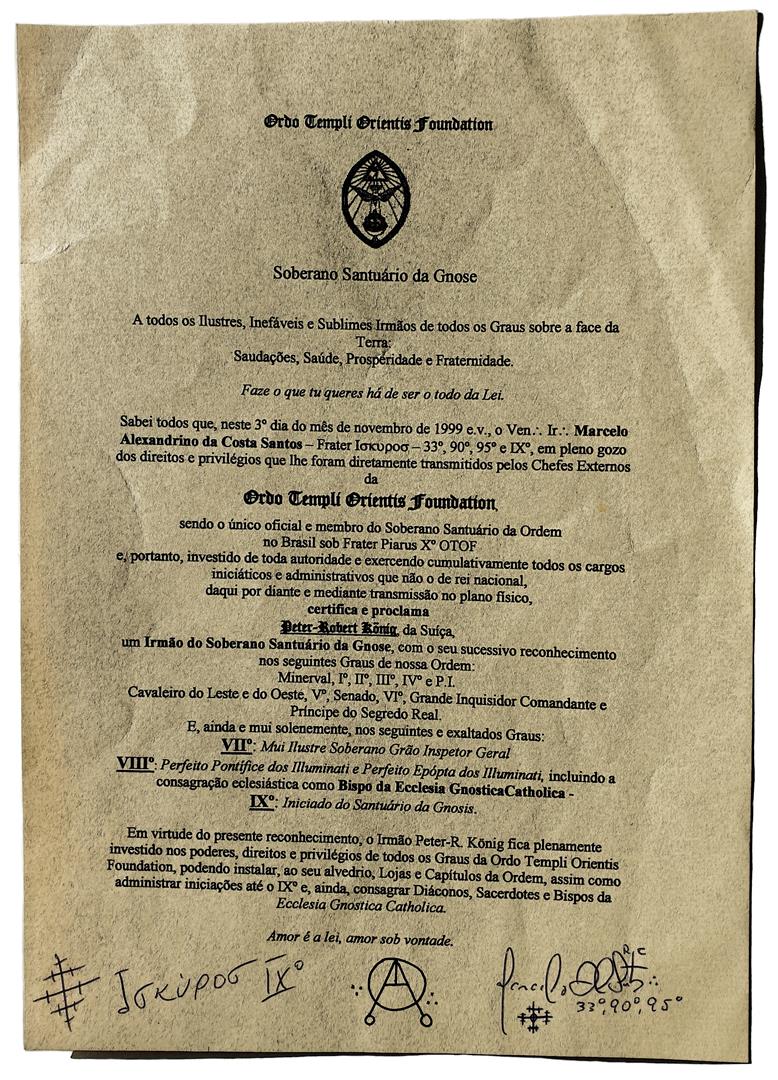 All degrees 0°-IX° and Bishop of Ordo Templi Orientis Foundation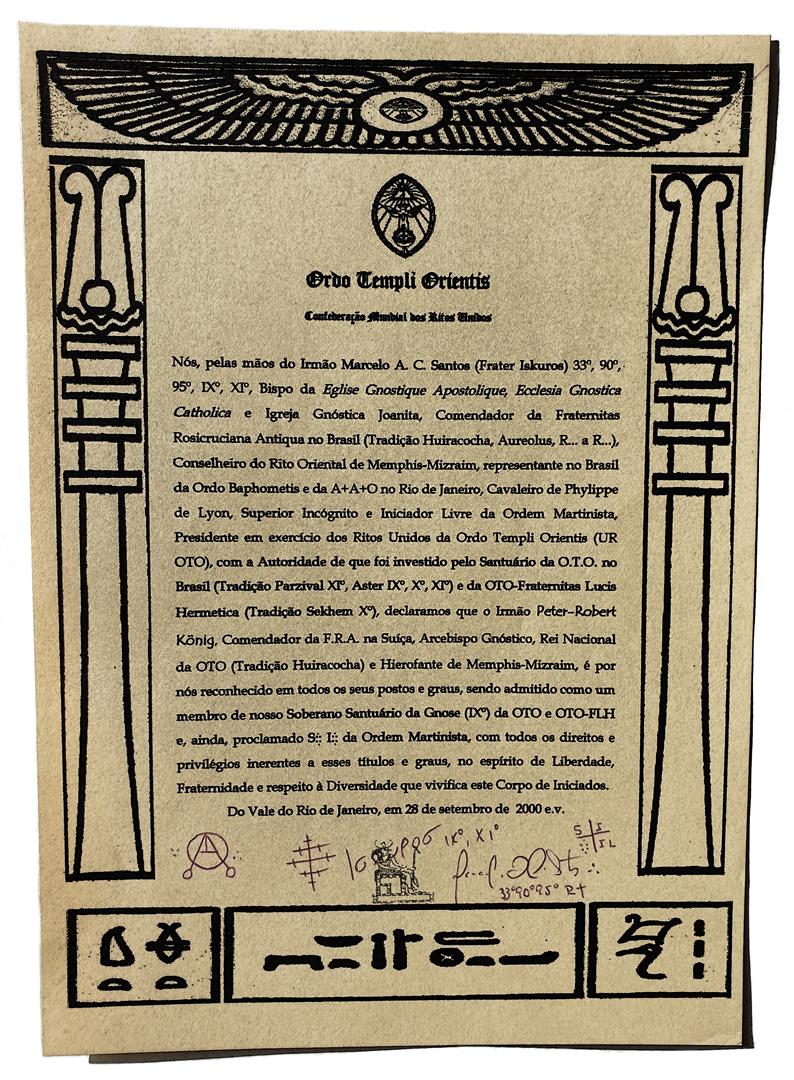 IX° of O.T.O. Brazil, O.T.O.-FLH, and Supérieur Inconnu of Martinism








0° 'Caliphate'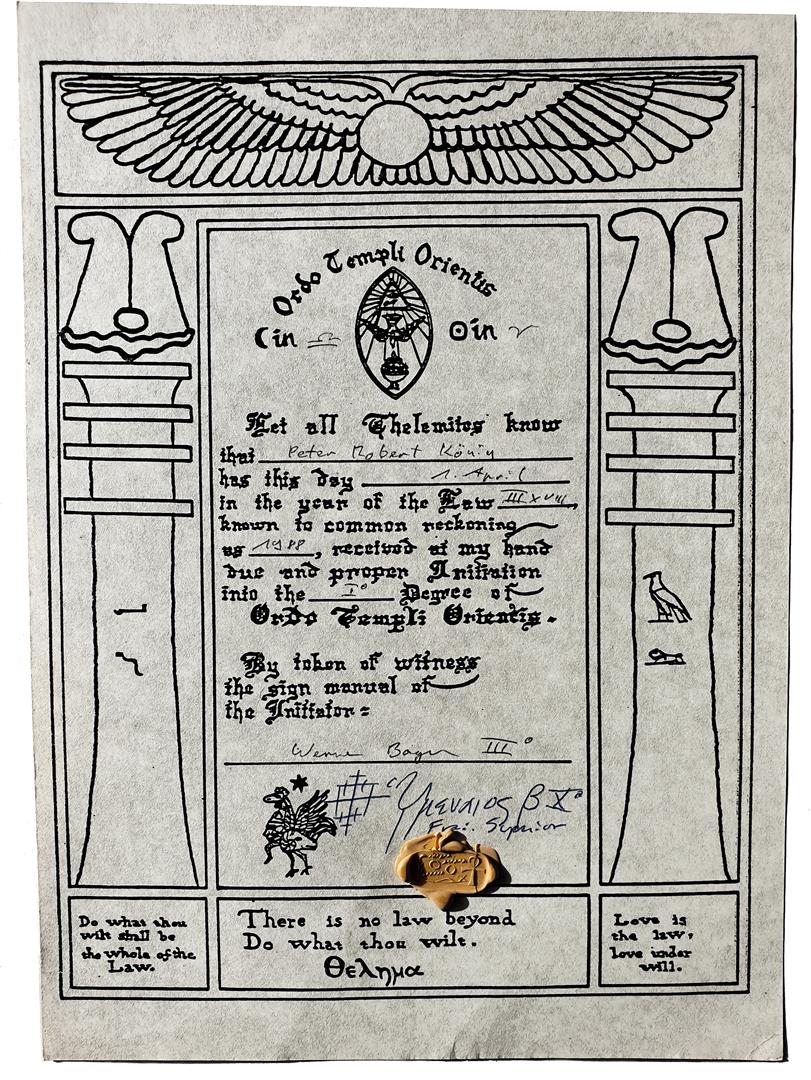 1° 'Caliphate'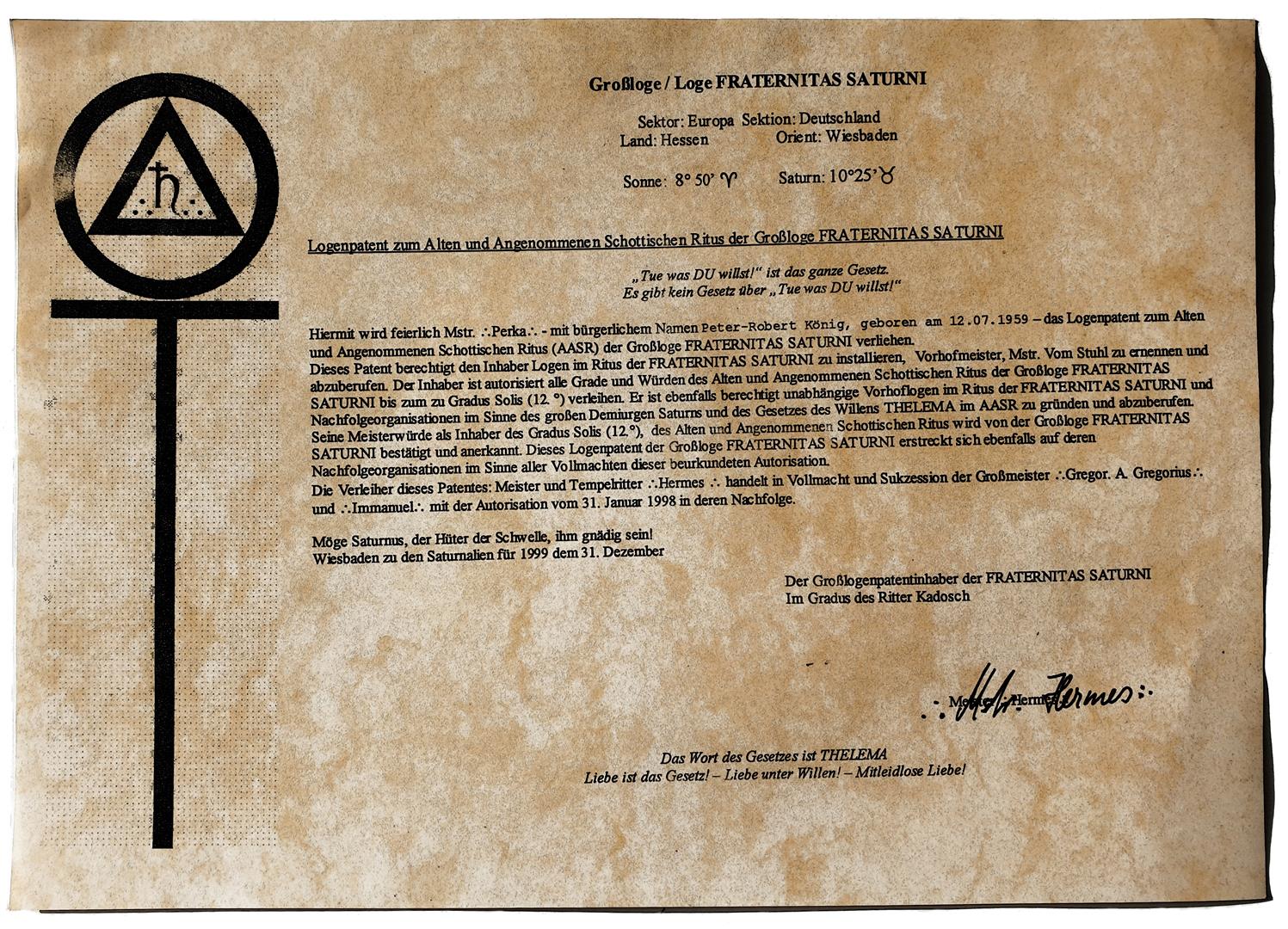 12° A.A.S.R. and Fraternitas Saturni + Right to install Lodges of the F.S.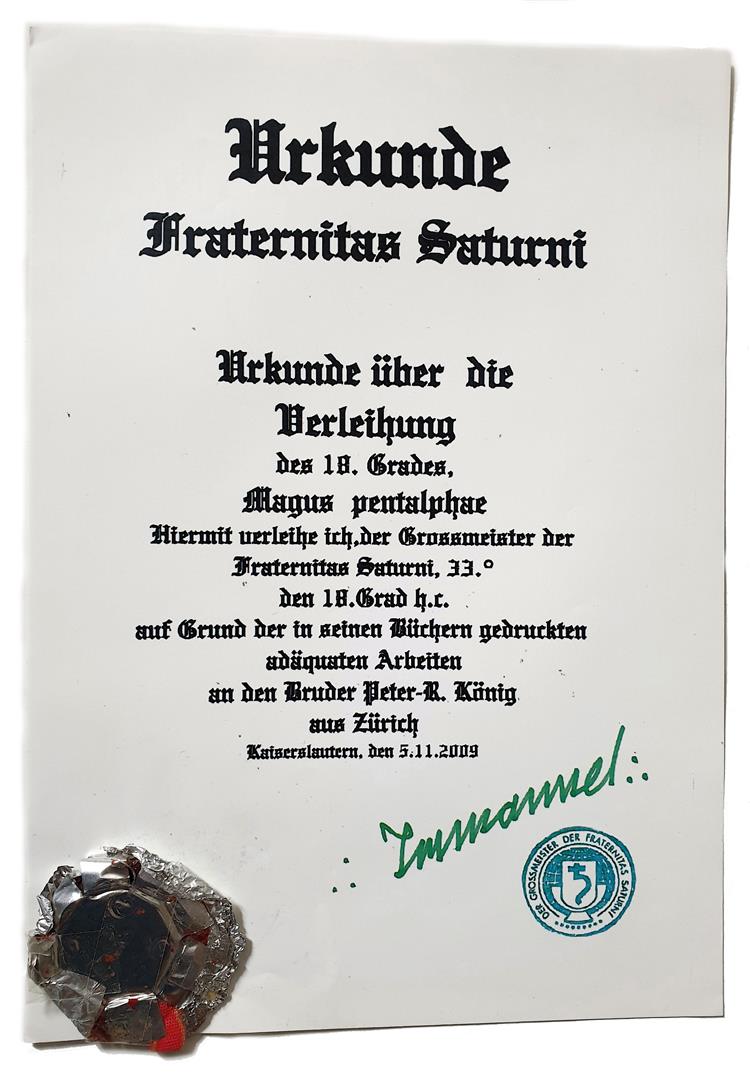 18° Gradus Pentalphae Fraternitas Saturni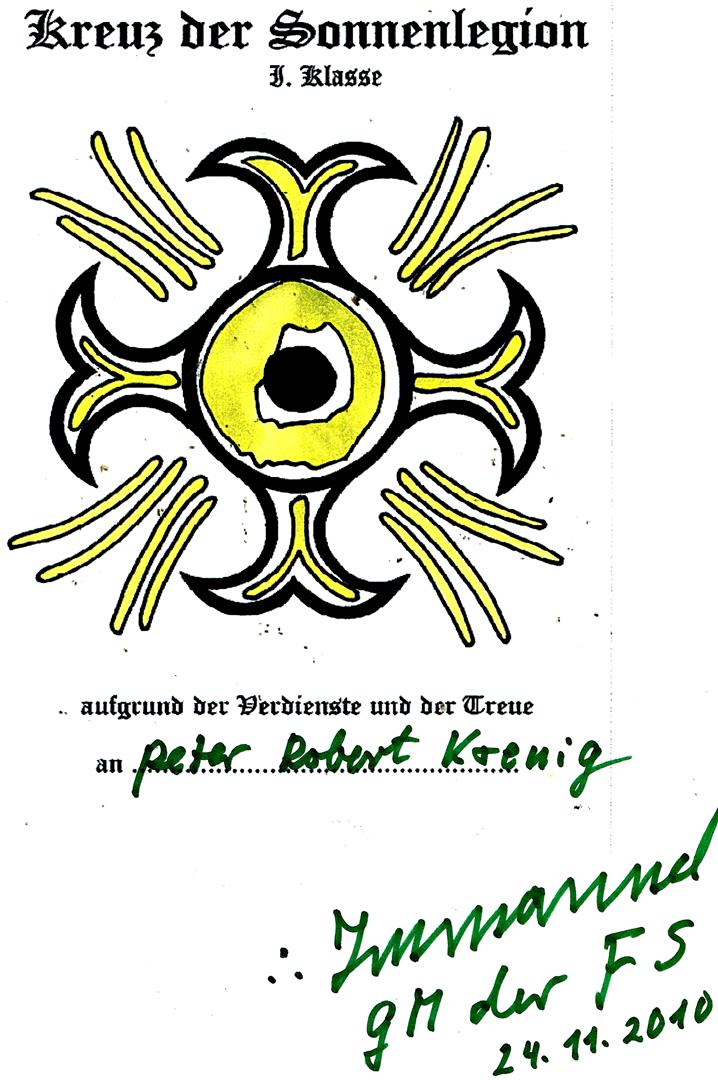 Kreuz der Sonnenlegion Fraternitas Saturni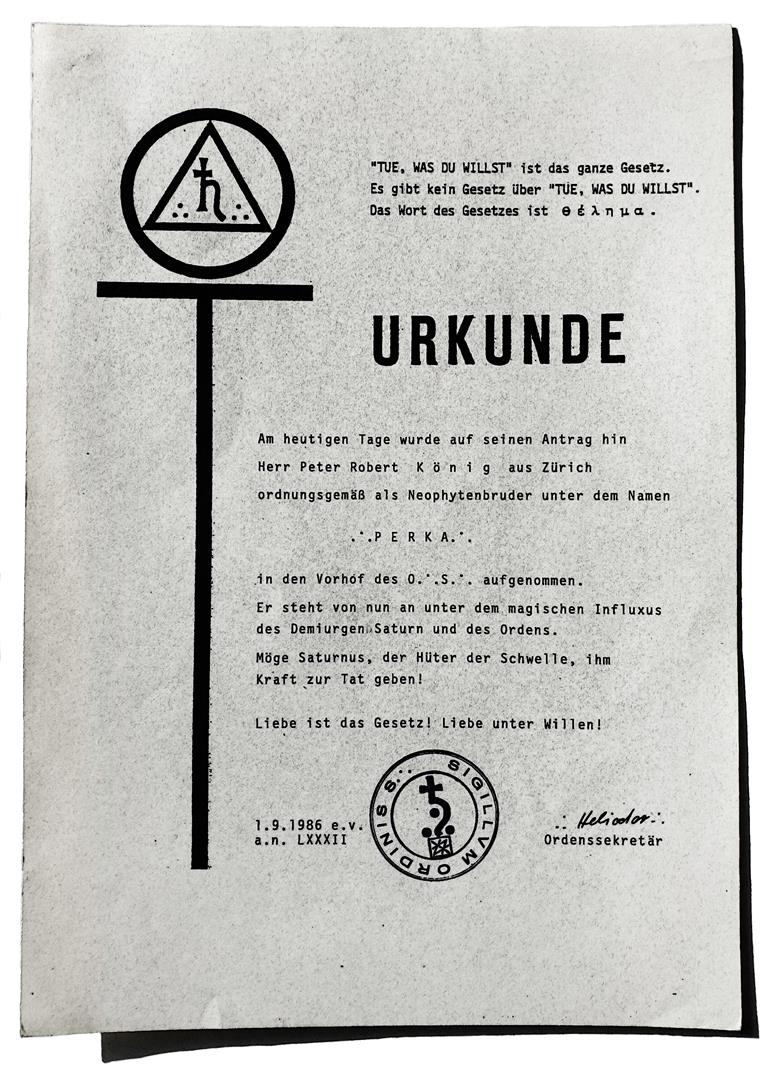 Neophyte Ordo Saturni








8° Ordo Saturni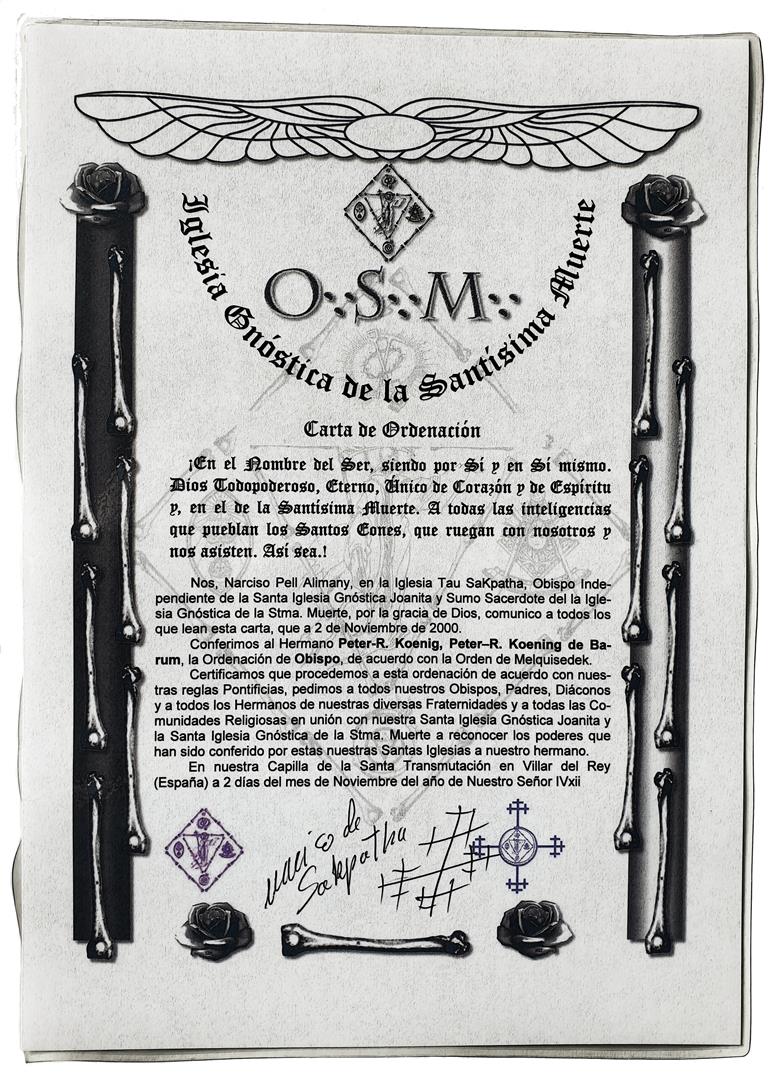 Obispo de la Santa Iglesia Gnóstica Joanita y la Santa Iglesia Gnóstica de la Stma. Muerte








X° Ordo Santísima Muerte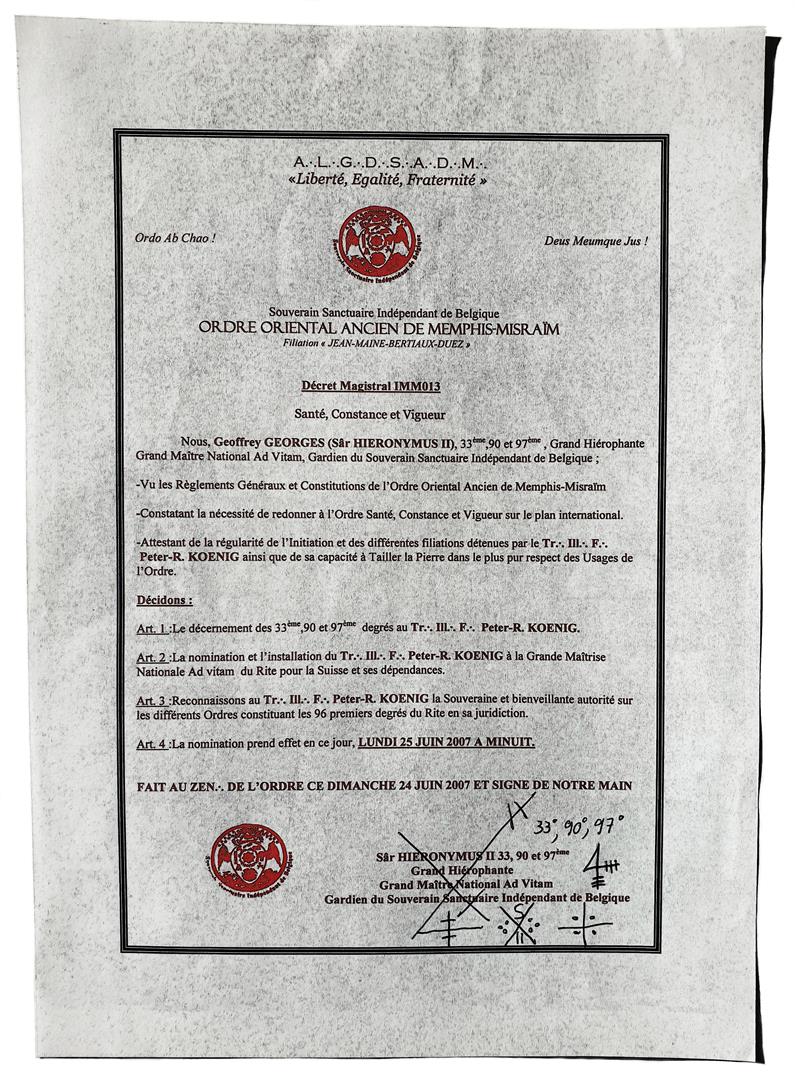 33°, 90°, 96°, 97° Grand Maître Memphis-Misraïm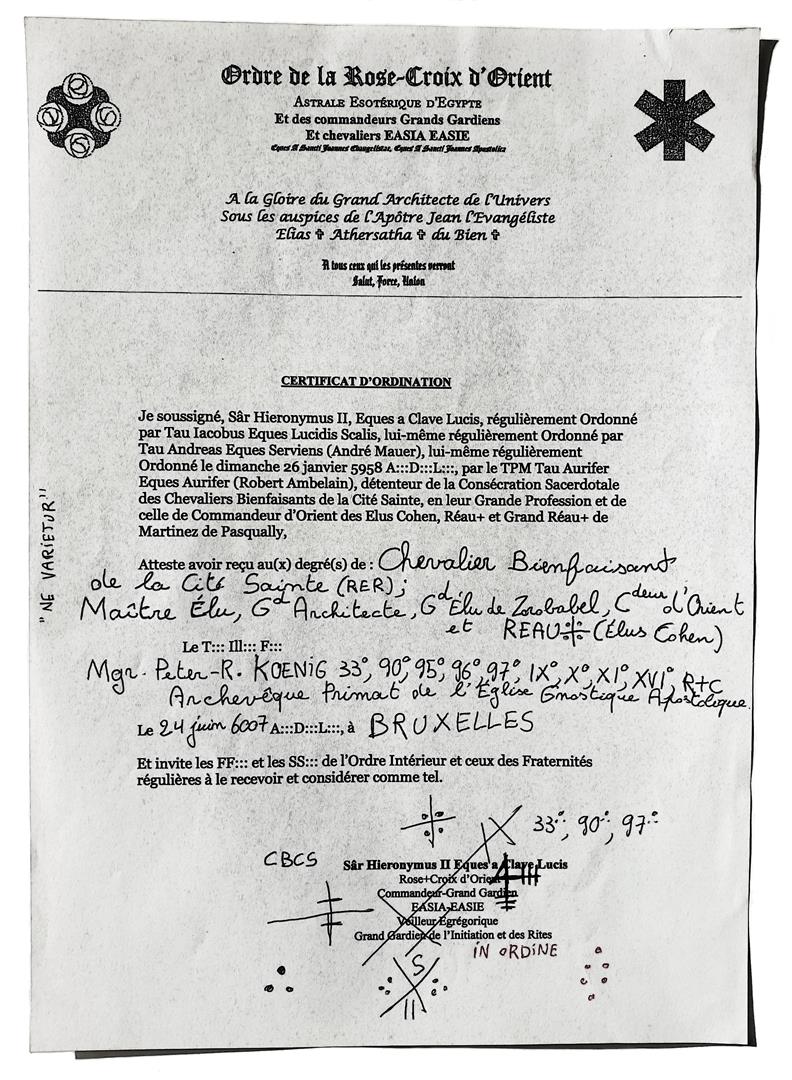 Chevalier Bienfaisant, Maître Elu, Ordre de la Rose-Croix (Ambelain, Mauer)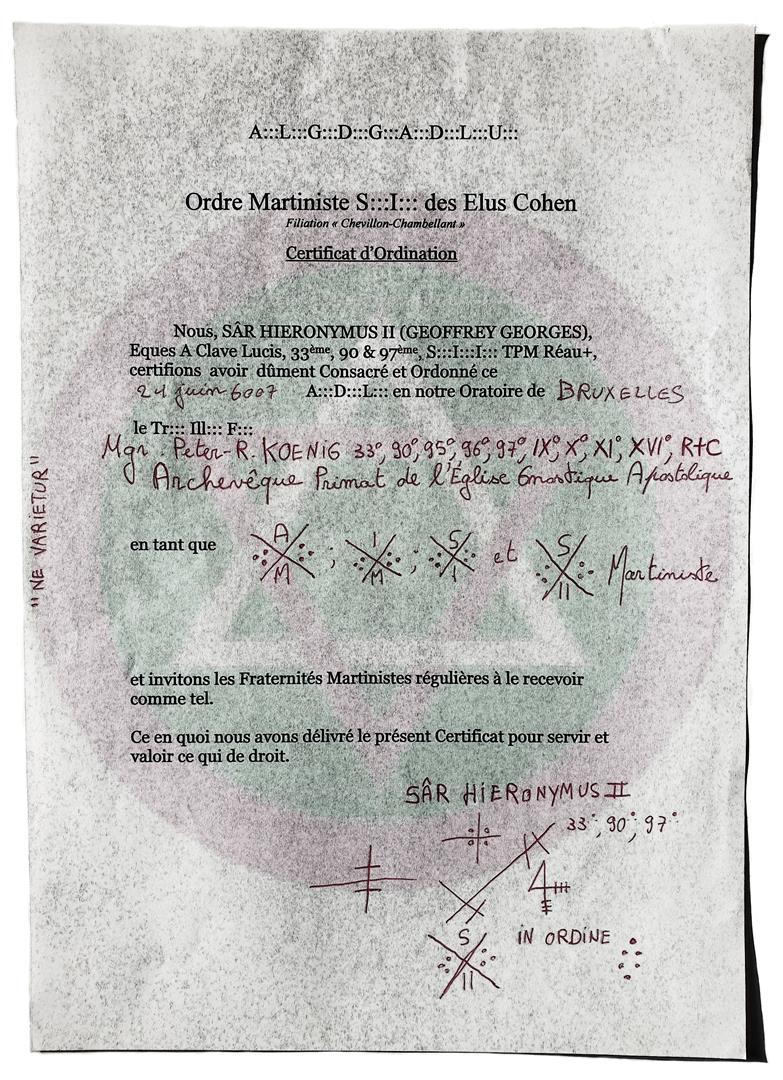 Supérieur Inconnu des Elus Cohen (Martinism)








Todos os graus e no oficio de Comendador F.R.A. (succession Parsival Krumm-Heller)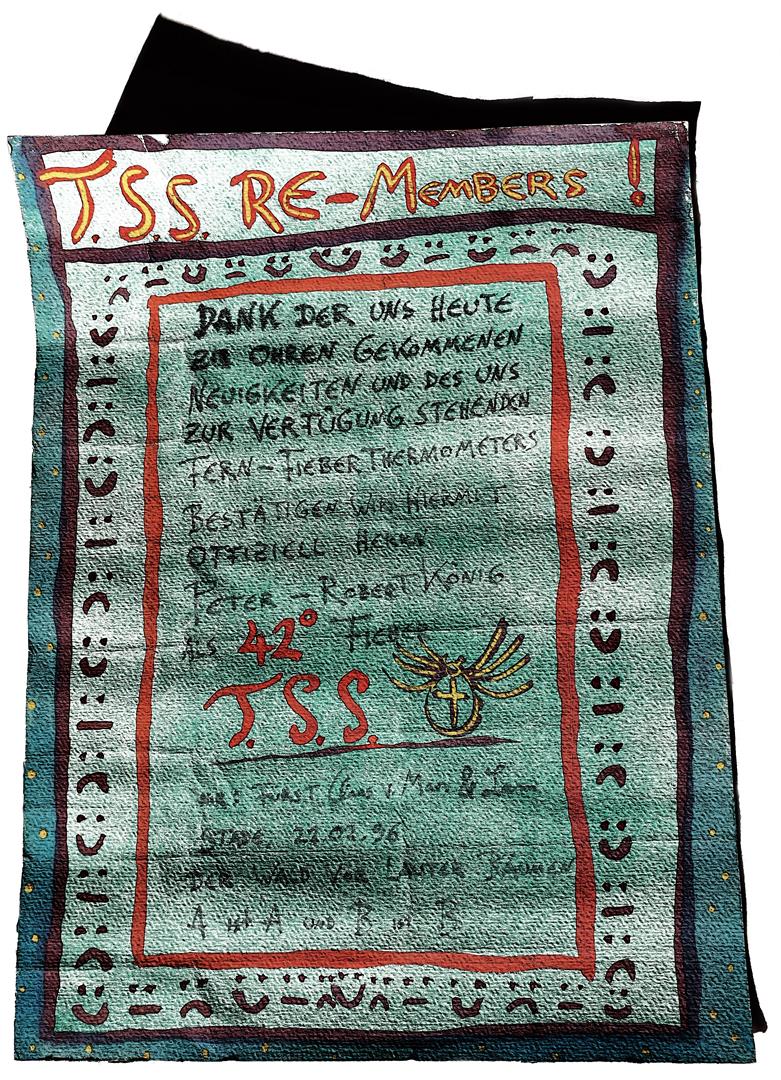 Fern–Fieber Thermometer, Claas Hoffmann







Sagen Sie Gack!

Soft Selfportrait


O.T.O. Phenomenon navigation page |

main page | What's New? | O.T.O. and F.S. on YouTube | mail











Click here to go back to where you came from or use this Java Navigation Bar: